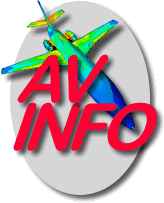 Welcome to Av Info, your premier source for pricing, interchangeability, and classification information for commercial jet and regional commuter aircraft parts.
We at Aviation Information developed this site with you, the busy aviation professional, in mind. Take a minute to register and review our rules and disclaimers. Please alert us to any problems you may find or to any additional data that you may find helpful.
Our data includes millions of line items of hard to find information including: Aircraft type, CAGE, ATA chapter, NSN, catalog pricing, trending data, and interchangeability. This data is available from no other source!
Update 1-28-2018 - Even more datasources added!
Update 12-31-2017 - AARM now in place at 3 additional MRO's. This fully integrated cloud based platform is just what you need to manage your 145 / EASA shop. Work Order, Quality, Purchasing, Inventory, Repair, Sales, Accounting, Fixed Asset, all in one easy to use package. Ask for a demo and take it for a test drive today.

If you are currently experiencing login failures please verify that your account is paid.&nbsp Please direct any questions or comments to pastdue@av-info.com
Other Questions? email us at info@av-info.com
CLICK HERE FOR AN EXAMPLE SCREEN
Serving the Aviation Community since 1996
Phone: 954-279-1200 Email: info@av-info.com